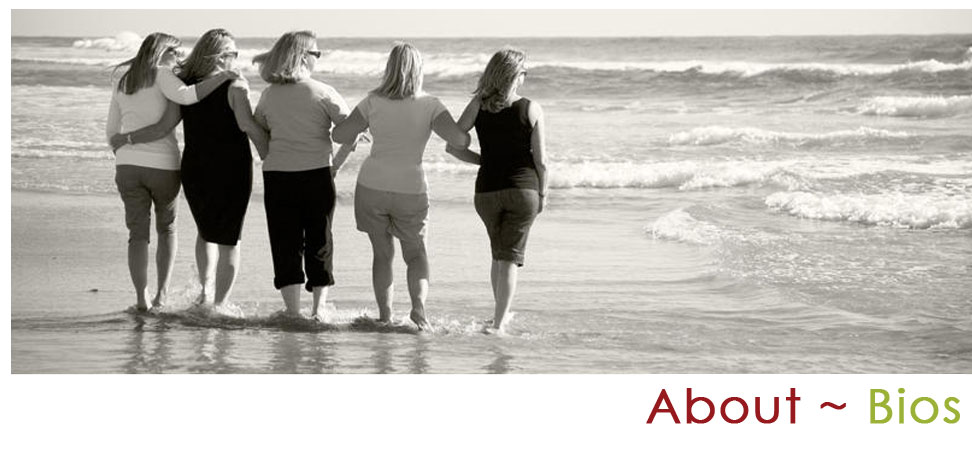 Owner and Executive Director ~ Theresa Heim

Throughout her 30 years of working with young children, Theresa taught Kindergarten, First Grade and Preschool. Later on in her career, she was a Training and Curriculum Specialist for the Marine Corps and Army Child Development Programs. She became a Child Development Associate Representative (CDA Rep) assisting teachers in obtaining their Child Development Associate Credential (CDA Certificate). Theresa also became a NAEYC Validator for the National Association for the Education of Young Children. Upon moving to California, Theresa became the Director at San Onofre Child Development Center at Camp Pendleton for three years. Near the end of her career with the military, she was the Deputy Administrator at Camp Pendleton overseeing six Child Development Centers, 130 family Day Care Programs, five Before and After School Programs and three Youth Centers.

In 2005, the opportunity presented itself for her family to purchase a parcel of land in the Carlsbad area. With the help of her husband, Alan, and their three children and extended family, Aspirations was born. Theresa had the opportunity to travel to Reggio Emilia, Italy to experience personally the approach that was quickly touching her heart. What she found was a creative, unique and comforting way to teach, something she never witnessed in her 30 years of working with young children.

Theresa was born in Tewksbury, Massachusetts. She earned her Bachelor of Science Degree in Early Childhood Education from Fitchburg State College, Fitchburg, Massachusetts.

The Heim Family wishes that the children at Aspirations reach their full potential in life. With a great beginning and the right support, anything is possible!

Director ~ Mare Williams

Mare comes to Aspirations School of Learning with twenty years of teaching experience in the field of Early Childhood. During her last ten years as an educator at The Children's School in La Jolla, Mare became a Mentor Teacher with the State of California, earning a Specialization in the Reggio Approach and became a member of the North American Reggio Emilia Alliance. Mare has been a participant in the North American Study Tours held in Reggio Emilia, Italy on two separate occasions professionally. Her love of Italy has taken her there personally as a guide for other teachers as well as a photographer several additional times.

Mare and her husband Duncan are both native San Diegans. An opportunity to follow their love of wine while working in the industry provided them a home and vineyard property in which to raise their four children in the Sierra Nevada Mountains near Lake Tahoe. It was here that her professional journey began as she worked as a Paraprofessional in the field of education. Her husband continues his professional career in the wine industry as a winemaker and vineyard developer. This allows for great conversation among family and friends around the dinner table!

A published writer and passionate photographer, Mare has added to her teaching experience through continuous professional development and has earned degrees including a Bachelor of Arts degree in Human Development with a focus on Child Development, as well as a Master of Arts degree in Human Development with a Specialization in Leadership in Education from Pacific Oaks College in Pasadena, California.

One of her greatest joys as an educator has been participating in the development of an art program for the children and faculty of Aspirations called, "The Collected Works: A Retrospective Look at the Art of a Reggio Inspired Childhood."

Senior Director ~ Angie Triana

Angie has been at Aspirations since we opened our doors in April of 2008. As the Senior Director at Aspirations, she shares administrative duties with Mare and Theresa.

Angie has a Bachelor of Science degree in Microbiology from California State Polytechnic University and spent the majority of her career as a pharmaceutical sales representative.

In 2005, she had her third child and decided to forego her career to be a stay-at-home mom. She will always cherish the three years spent at home with her children where she was "technically" not working. She never envisioned a career as a school administrator, but when the opportunity arose to become a member of the Aspirations family, she jumped at the chance and loves every minute of her time at school.

Angie enjoys working with each family at Aspirations and getting to know the children as they journey through our programs. Angie has completed her Child Development course work at a local college to enhance her knowledge of children and Early Childhood Education and attends various child development workshops. She has been married to her husband, Franz since 1991 and they have three amazing children; two sons, CJ, who graduated from Queens University of Charlotte and Tanner, who attend Queens University of Charlotte in North Carolina. Nicole is a high school freshman and experienced preschool, kindergarten prep and kindergarten at Aspirations before attending local elementary, middle, and high school.

Angie enjoys reading, wakeboarding, gardening, camping and traveling with her family ... in her spare time.

Angie's advice to parents: Our children grow up and out far too quickly - it's really a blink of an eye. Cherish and enjoy every single moment you have with them, even when you're tired after a long day at work or they are not having "their best moment". Laugh with them, set boundaries for them and create lasting moments in time.

Administrative Assistant ~ Debbie Skordilis

Born in Brighton in the South of England (not telling which year!), Debbie moved to California in the Summer of 2002. What a contrast in weather!

She spent six years as a cook in a restaurant on the river in a small, historical and very pretty town called Lewes. Debbie has always had a passion for cooking and baking.

In January of 2000, she changed careers and worked for the District County Halls in East Sussex, England, in the Health and Safety Department. They covered the health and safety aspects of all the schools in the Eastern Southern area.

Debbie has two beautiful daughters and two wonderful granddaughters, both of who attend(ed) Aspirations! She is blessed to have her family close by so she gets to spend a lot of time with them!